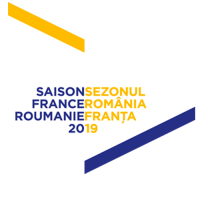 European Lab Cluj

June 13 & 14 at The Tranzit House, Cluj-Napoca
Debates, Radio Tray, Workshops, Meetings

Food truck and craft beer
Culture as an act of resistance
Three weeks after decisive elections for the political future of the continent, European Lab opens a space for multidisciplinary debate in Cluj-Napoca and gives the floor to cultural actors, activists, artists, journalists and thinkers who commit themselves to draw a common horizon , creative and supportive.
Surrounded by a false liberal and authoritarian alternative, Europe is facing its destiny. The May deadline will certainly reflect this tension that is already apparent in the cultural sector. Instrumentalized by the liberals who abandon it to the vicissitudes of the market and by the identities that shape it according to their nationalistic designs, cultural independence is in danger.
Yet today, more than ever, it is necessary to imagine a common continent-wide destiny, to intellectually and politically arm citizens and to enable us to act and think of alternatives to our political models at the end of the breath. An act of democratic resistance, it is also the kintsugi, the link that unites a Europe today in wandering.
Faced with this alarming double vision, European Lab calls to local and European creative communities as well as to the general public to come to exchange, debate, share, get tools and initiate a citizen remobilization.
Open to all and free, the forum is constructed with the cultural center of Tranzit House where we invite all citizens to come and invest this European public space to reflect together on ways of democratic reconquest, develop our intra-European relations and defend an independent culture. and committed.
Taking advantage of the Romanian-French Cross Season, European Lab Cluj-Napoca is listening to the challenges of this young and cosmopolitan city. A variety of formats are offered to deal with these contemporary issues: workshops to reappropriate the policy, workshops to equip and develop a resilient culture, friendly exchange times to meet and share good practices, all around an editorial board radio and livestreamé, true agora forums European Lab where all the participants can can take part in the reflection.
New social movements, creation of resilient economic models, decolonization of thought, transformation of the European democratic space and reinvention of forms of activism will be at the heart of this 22nd European Lab Forum.
Join us !

Tranzit House
Strada George Barițiu 16, Cluj-Napoca 400027, Roumanie
+40 737 520 854